I made a new seasonal icon quick last night, of St.Valentine's Day-theme one. Well, I love making icons and wanted to make a new seasonal icon every month but eventually failed at the point of this January(oh hell).
The original pic is
HERE
(this piece is intended for icon-making and so the details are pretty rough, ha ha!)
BTW, as I wrote in my past entry, I went to Next-Gen World Hobby Fair at Nagoya Dome last weekend to see Takahiro Arai(manga artist of "The Saga of Darren Shan/Cirque de Freak")'s autograph session. Telling the conclusion first, I wasn't fortunate enough to get his autogragh(auuuuuugh!!) but at least I could watch Arai-sensei's live drawing at the front row all day! *is rapturous*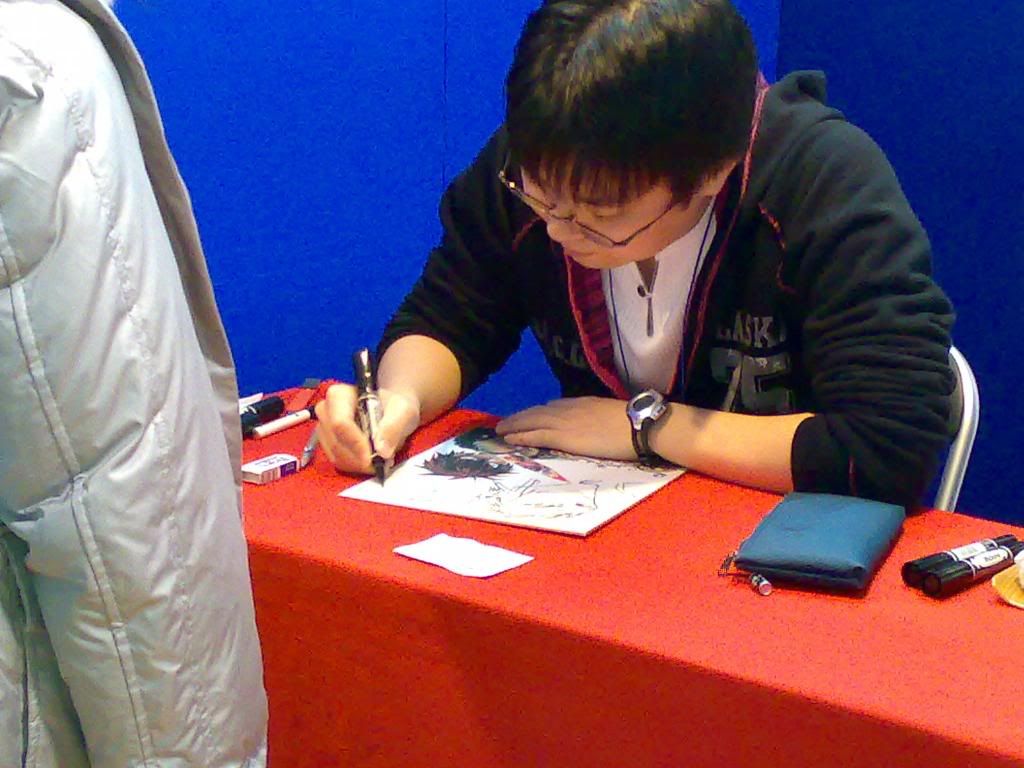 Arai's "The Saga of Darren Shan" concluded at episode #114 this week, completing the 12-volume series story of the original novel, and I still can't stop my tears after reading it-- it was just so moving, heart-gripping, and the happiest ending we could imagine. I will write a review and post to Cirque-comm shortly(or so, hopefully).