OK, OK,
this is going to be a really silly post
so you really don't have to read, especially when you're following Japanese TV drama... hey, I warned you!!
Alright. Now.
I really haven't had any RL model for my Harry or Draco arts(although I do get some inspirations for Albus/Scorp from
WaT
, as I mentioned before), and my image is mostly influenced by several manga and doujinshi. Only recently, however, I got an actor for young adult!Harry in my mind, whose name is Hiro Mizushima.
....hell, I know those of you familiar with Japanese actors are jeering at me this moment. See, I warned you!!
Now, for most of you wondering who the hell is Hiro Mizushima-- currently, weekly drama named
"Mei-chan no Shitsuji(Mei-chan's Butler)"
is running on Japanese Fuji TV network in which Mizushima plays a superior-ranked young butler with looks, capability and devotion to the heroine, and I can't help picturing his character for the image of upper-teen to young adult Harry for the following reasons:
Reason 1: His look is perfect.
Well, indeed an adult Harry Potter doesn't have to be a perfect-looking man, but since Daniel Radcliffe portrays the character in the movie we don't expect Harry to be no less handsome than Dan, do we? On that matter, Mizushima has no problem as he easily catches my eyes even when he's among the bunch of handsome young butlers.
(IMO, Mizushima is too handsome for the character, as in the story his nemesis butler should look "most gorgeous in the school" while apparently looking less appealing than Mizushima.)

Reason 2: His hair is mussy.
Okay, I know it's "fashionably and deliberately" mussed-up as a latest style, but for me, it still looks mussy, and I'm saying it positively. If anyone is going to do the cosplay of Harry Potter, I'd recommend to check this hairstyle which perfectly matches the character.
and most of all,
Reason 3: His smile is devious.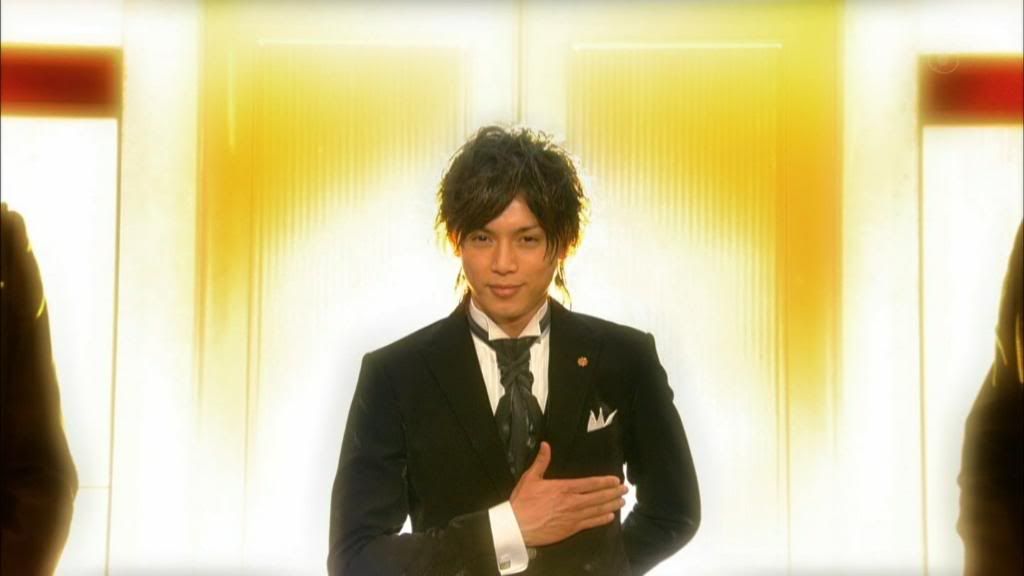 I mean, if he ever comes to me and shows this smile, I'd yell at him: "what the hell are you plotting!!!?" This 'clean-cut yet somehow scheming' smile is an essential element for my image of adult!Harry and drives my Slytherin!Harry fantasy endlessly.
...all right, you might be wondering my sanity by now, but unfortunately, I'm quite serious--as much as making a snap sketch for the interpreted image of the drama. Aww! Does anyone know a good Butler!Harry fic!??